Portion control is key for healthy eating and weight loss. One of the best ways to cut calories is to first know the amount of calories in your food choices so you can adjust your intake. Though many foods come in single serving sized packaging, grains, fresh produce and snack foods are bought in larger quantities. Partner a kitchen scale with online calorie counting, such as CalorieKing.com, to learn how many calories are in a weighted serving size (look at the nutrition label of your packaged foods for the weight of a single serving) of your daily foods. This is tedious initially, but you'll quickly be able to eyeball many foods to know if your portions are super-sized. Bonus: Weighing your ingredients before cooking or baking gives you the ability to know the calories per serving of your favorite recipes. Our favorite kitchen scale is the Ozeri Precision Pro Stainless Steel Digital Scale ($25), which features a flat base that can hold up to 11 pounds, measuring in grams, ounces, pounds or kilograms. This handy gadget also has a tare button to calculate net weight if your ingredients are in a cup, bowl or plate.
http://chefmom.sheknows.com/articles/951219/5-kitchen-tools-that-cut-down-on-calories
Meal Measure helps you manage your weight, one portion at a time. It is easy to use and measures your food right on your plate. meal Measure fits most dinner plates. The cavities of the Meal Measure are labeled vegetable or fruit, startch, and protein. Each Meal measure cavity is one cup at the top with a one-half cup line inside. The protein portion is equal to the size of a deck of cards. Meal Measure follows the USDA My Pyramid serving sizes and is top-rack dishwasher safe.
http://www.amazon.com/Portion-Control-Measure-Manage-Weight/dp/B0029N8D14/ref=pd_sbs_hpc_6
-measure your food right on your plate
-Top-rack dishwasher safe
- $9.50 SUPER CHEAP!!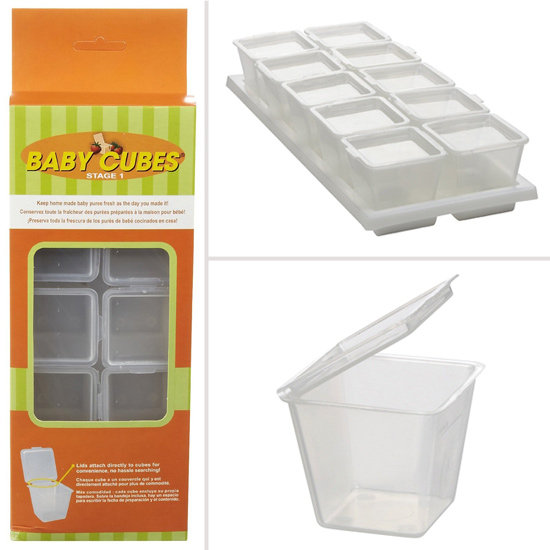 Fitsugar.com
I know what you're thinking — these Baby Cubes (set of 10 for $7) are meant for storing homemade baby food. But because they're one-ounce containers, they're perfect for storing small portions of dry snacks like nuts, seeds, or dried fruit. They're lightweight and BPA-free, and the lids are attached so you don't have to worry about losing them. Stash a cube in your desk drawer, purse, or gym bag.
http://www.amazon.com/Baby-Cubes-Food-Storage-Containers/dp/B001B5DTO2/ref=sr_1_1?s=baby-products&ie=UTF8&qid=1337785850&sr=1-1
Portionware includes 5 plastic bowls and lids. The sizes are 1/2 cup, 3/4 cup, 1 cup, 1-1/2 cup and 2 cups. Each bowl has a fill line. Lightweight, durable and portable, portionware is great to take anywhere $29.99